HELP SUPPORT THE FLORIDA FILM INDUSTRY!!
---
Check out some video from the first night of Silver Screen Sundays.
Our fall networking party was a well attended. Check out the videos and photos by following the links above.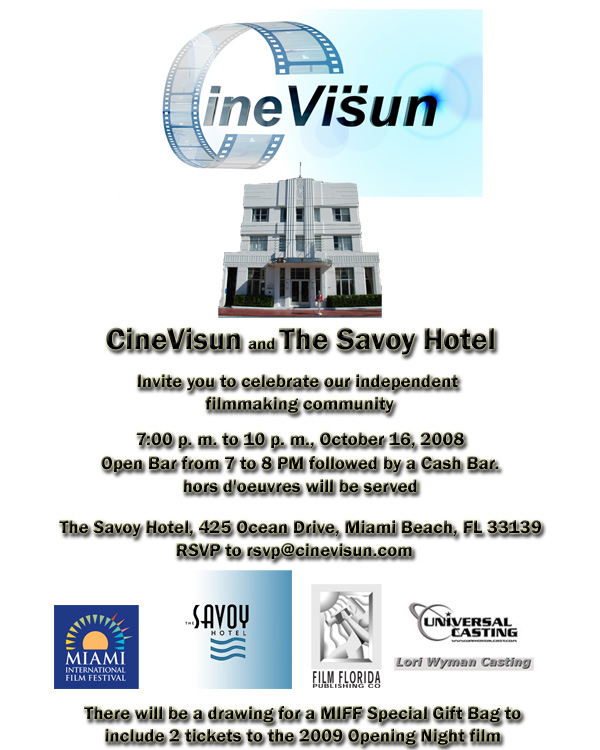 ---

THE 48 HOUR FILM PROJECT, 2008 - The 4th Annual Tour In South Florida…

47 Filmmaking teams from throughout the Miami area successfully completed a weekend of filmmaking. Films were due on August 3, and the last few minutes before the deadline saw filmmakers, operating on little sleep and lots of adrenaline, rushing to get their films in on time. All of completed films were screened on Wednesday and Thursday, August 6th and 7th for enthusiastic audiences and judges. The awards were held on September 5th at 88's Dueling Piano, located on the block of the Seminole Hard Rock Hotel and Casino


To see the films, please visit: http://48hfp.fullservicefilms.com/
Sponsored by:
---
Miam-Dade has two article on Cinevisun on their website. To view them follow the links below.

---
The outreach program with the Pittsburgh Steeler's Tyrone Carter went off without a hitch! (Saturday, June 21, 2008)To check out the video click on the video link above.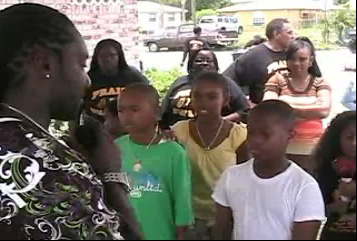 Note: Low quality versions. Sorry for this inconvenience.
---
The Summer Networker that we co-sponsored with FilmMiami on Thursday, June 19 at the Temple House on Miami Beach was a total success with hundreds attending. Look for videos and photos in the media section.